Trending women hair shaving ideas
When it comes to hairstyling the women spend most of their time because of the hairstyle that she having going to make her look so beautiful. Today's girls don't like to have long hair, they are looking to have short hair. There are so many reasons behind this like maintenance, stylish look and so much.
At the same time, to stay cool they are trying something different on their hair that is hair shaving, if you are the one who likely to having hair shaving then have the trendsetting one. To bring into your vision some of the trendy ideas of women hair shaving design are given below;
Side-shaved bob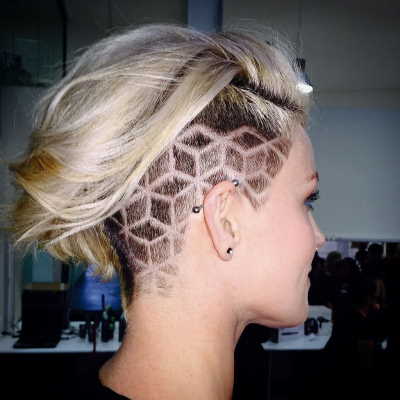 Bob is one of the common haircuts most of the short hair women look to try and in case you are looking for hair shaving design you can go with the side-shaved bob hairstyle which makes you stay cool and also give you a modernized look. For professional women's it will be a perfect choice.
"X" design back shave
If you are a modernized woman then it is the time for trying out something new and to show out you can have an "X" design back shave. On having this kind of hair shaving design you will be gazed by the surrounding peoples.
Star design underneath shave
The young girls always have the guts to try out something new in that case if you are not sure of side hair shaving you can prefer the underneath shaving design. Especially through having the star design underneath hair shaving, you going to stand out from the crowd and when you wear a pony the star becomes a secret one.
Swirl side shave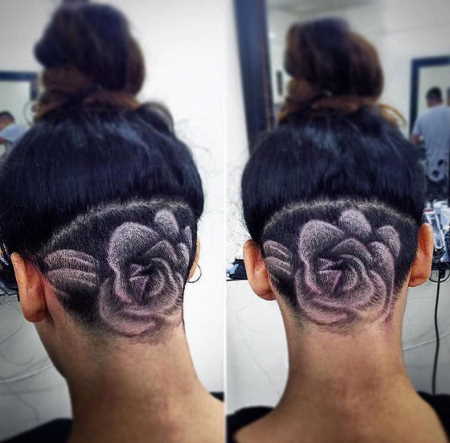 Having the haircut is their own opinion and each one will get differ. Here if you were a bold woman you can have the intricate design of hair shaving based on your choice. Through the design, you can also show your creativity.
Half shaved mermaid waves
Everyone has thought about a mermaid and if you too love mermaid then you can try this hair shaving design. Long hair with side shave is a choice of brave and fearless women, if you are one among them then try this and do not afraid of coloring your hair for a better look.
Final thoughts
There are so many tattoo hair ideas 2020 to try and to have them you have to identify the right hairstylist. They also help you in getting trending hair shaving design so take a step to find such hairstylist if you have an idea about having hair shaving.