Best and easy updo hairstyle for girls
In general, girls like to have different hairstyles and when you search for them on the internet you can find so many hairstyles which make your look unique in front of others. No matter you have short hair or long hair there are so many options for you when it comes to hairstyles.
Most of the girls and working women like to have the simple updo hairstyles, you can make simple updos for medium hair as well as on the lengthy hair. The quick and easy updos are mentioned below but at the same time makes you look elegant and perfect, read further to know about them.
Twisted ballerina bun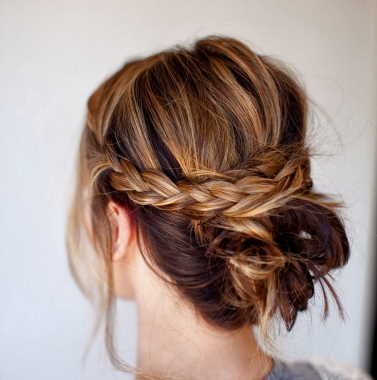 The twisted ballerina bun is the easiest updo hairstyle which both long and short hair women can try on their hair. This hairstyle makes your look elegant at the same stylish. To make this hairstyle on your hair, first, take a section of hair above your ear on both sides and then make a ponytail with the leftover hair. After making the ponytail roll them around and pin them, now take those side section hair and twist them around the knot and pin them in the back of your bun. By this, the twist appears to intertwine with your bun.
French roll bun
This is a modernized hairstyle which goes ultimate with your professional clothes as well as with your party wear. To get the better attraction to start this updo with wavy hair, split your hair into three sections and again split each section into two parts twist each other loosely until you are getting the ends. Then take each section of twist put them underneath and pin them using bobby pins and continue the same thing with other twists also. So while ending up there will be a lot of bobby pins on your head.
Double bun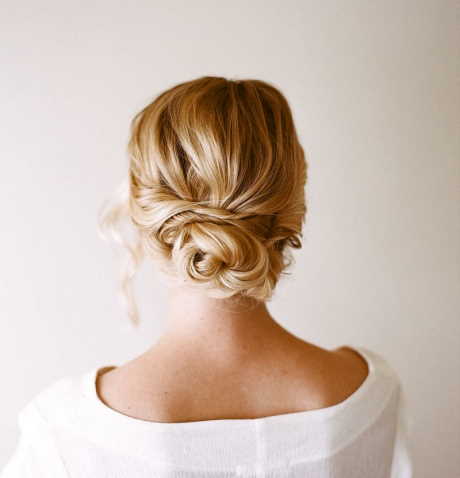 The double bun hairstyle will give you the double cuteness of a single bun. It is the best updo for medium length hair and it consumes only a few minutes. To make this hairstyle you have to split your entire hair into two sections, one part of hair from front to above the ears and another part you can take entire leftover hair. Now take the first section of hair and roll them like a bun and pin them, similarly with the below hair make a ponytail and roll around them to get a bun look, now to secure them you can use bobby pins.
Final thoughts
These are very simple at the same time best updo for both long and short hair girls and they make you look elegant, this article can help you in making up them on your hair.